Very impressive lock
Wow this thing is beefy. I bought it because the famous lock picking lawyer on YouTube said he would not hesitate to recommend it. I included his review below (if that is allowed). That was high praise indeed. The only downside I have seen so far is that it is quite difficult to get the key in when locked because you cannot see the lock to align the key properly. It is of course not easy to position yourself where you can see the lock. I suspect that will improve as I become more familiar with the lock operation. Otherwise one extraordinary lock.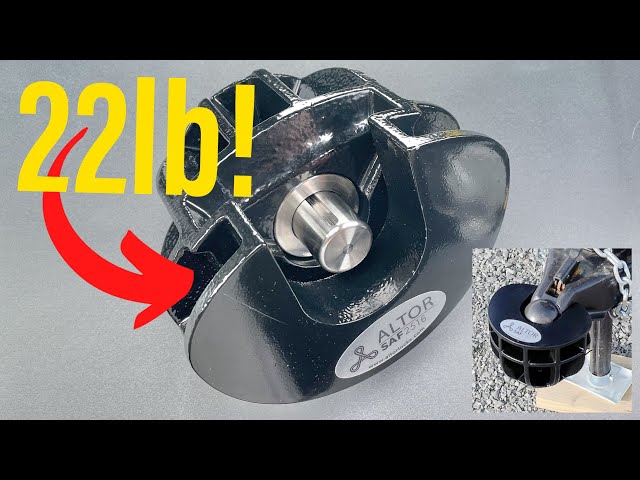 Beef
This lock is no joke, finally a lock that takes all the failure points of other locks and maximizes the security. Yes it's expensive, but it's cheaper than an insurance deductible and the headache of dealing with that. And if LPL says he'd use it, its gotta be good, that's a tall order.
Heavy duty and works!
First off this thing is massive, and not to mention heavy! Even the keys are heavy! Very well built and it can take some abuse. Yesterday was the first time I had the chance to put it on my trailer and replace the proven industries lock I had on it, my neighbor likes it so much that he's considering buying one for himself. 11/10 would buy another when the need arises!
Thanks Altor I look forward to more purchases in the future!