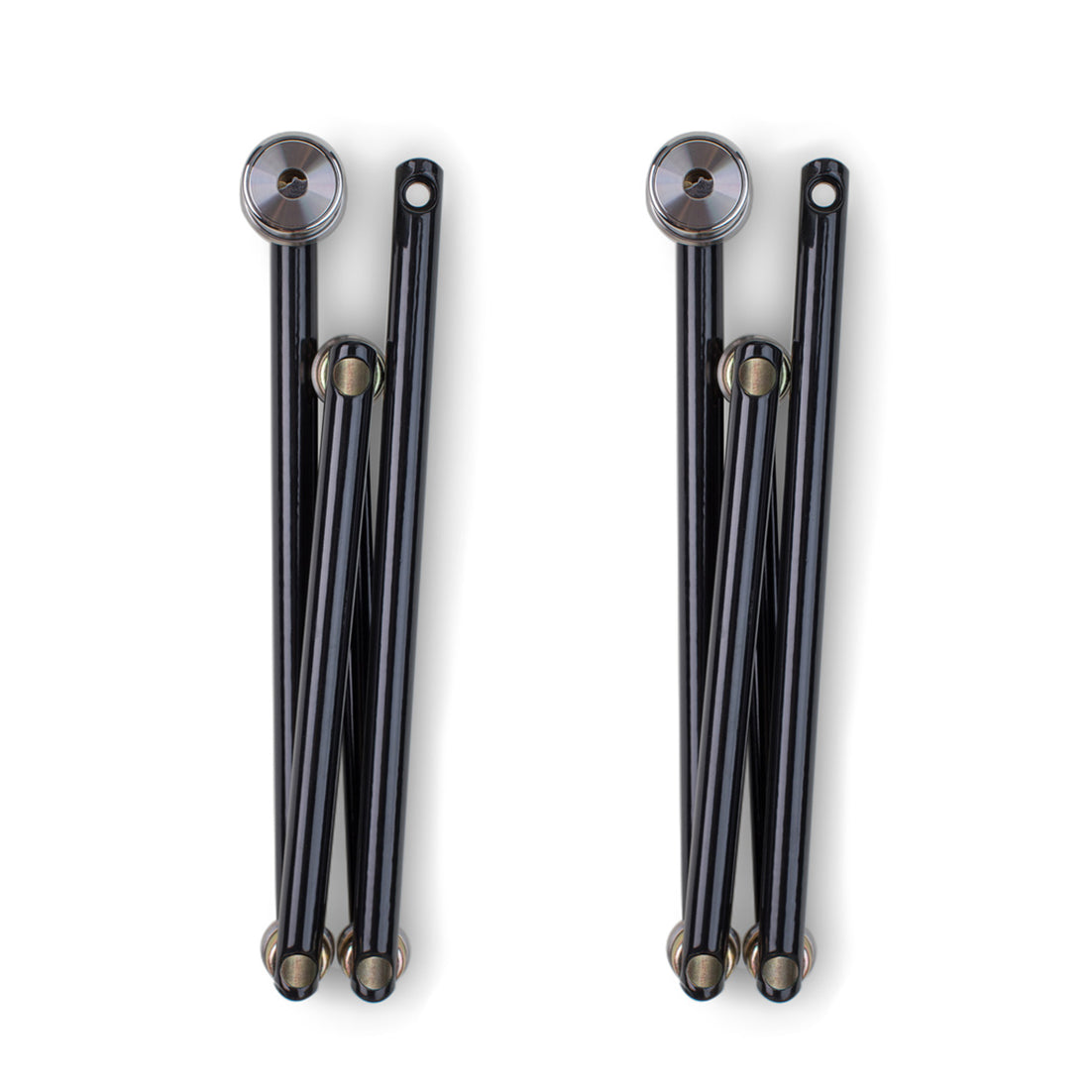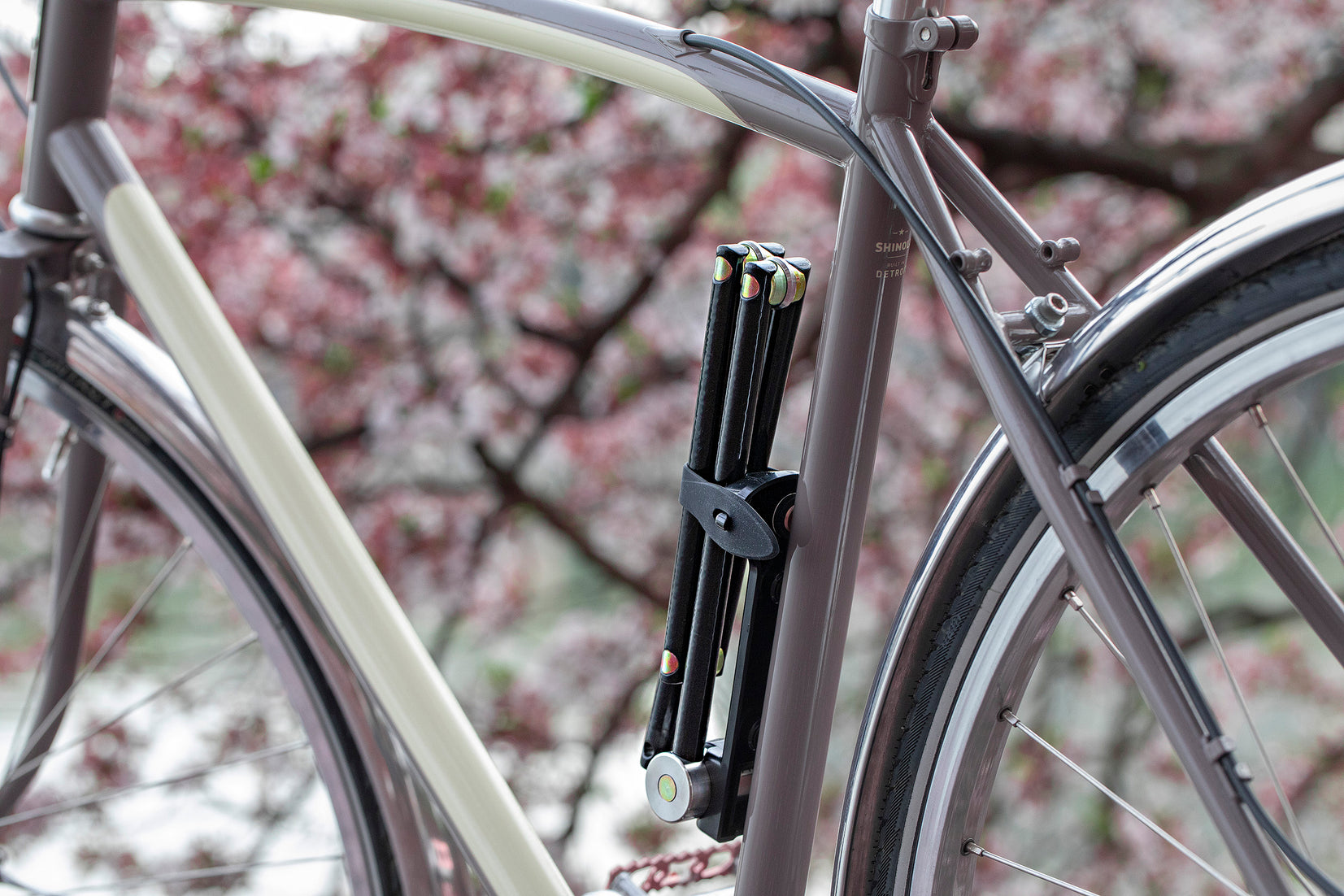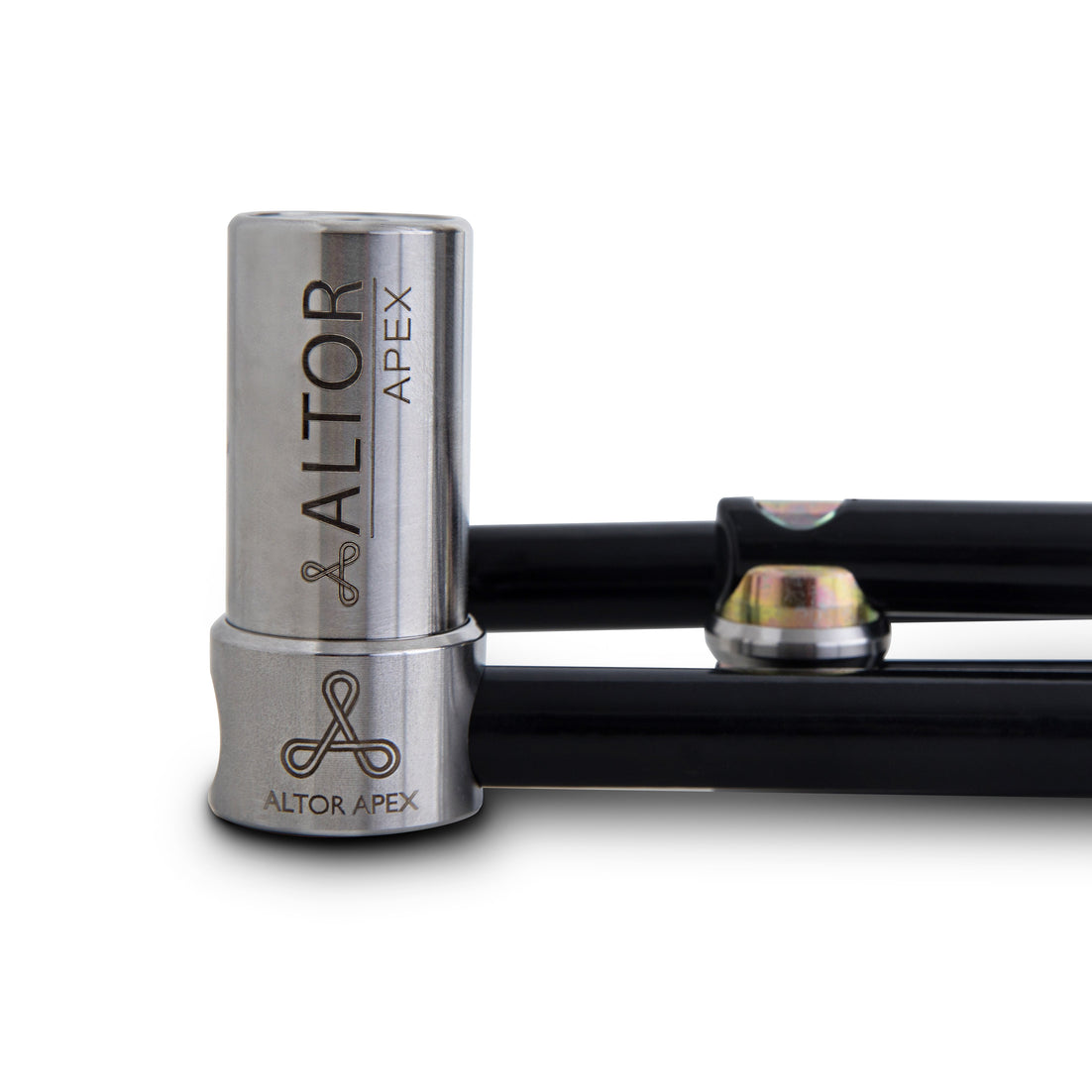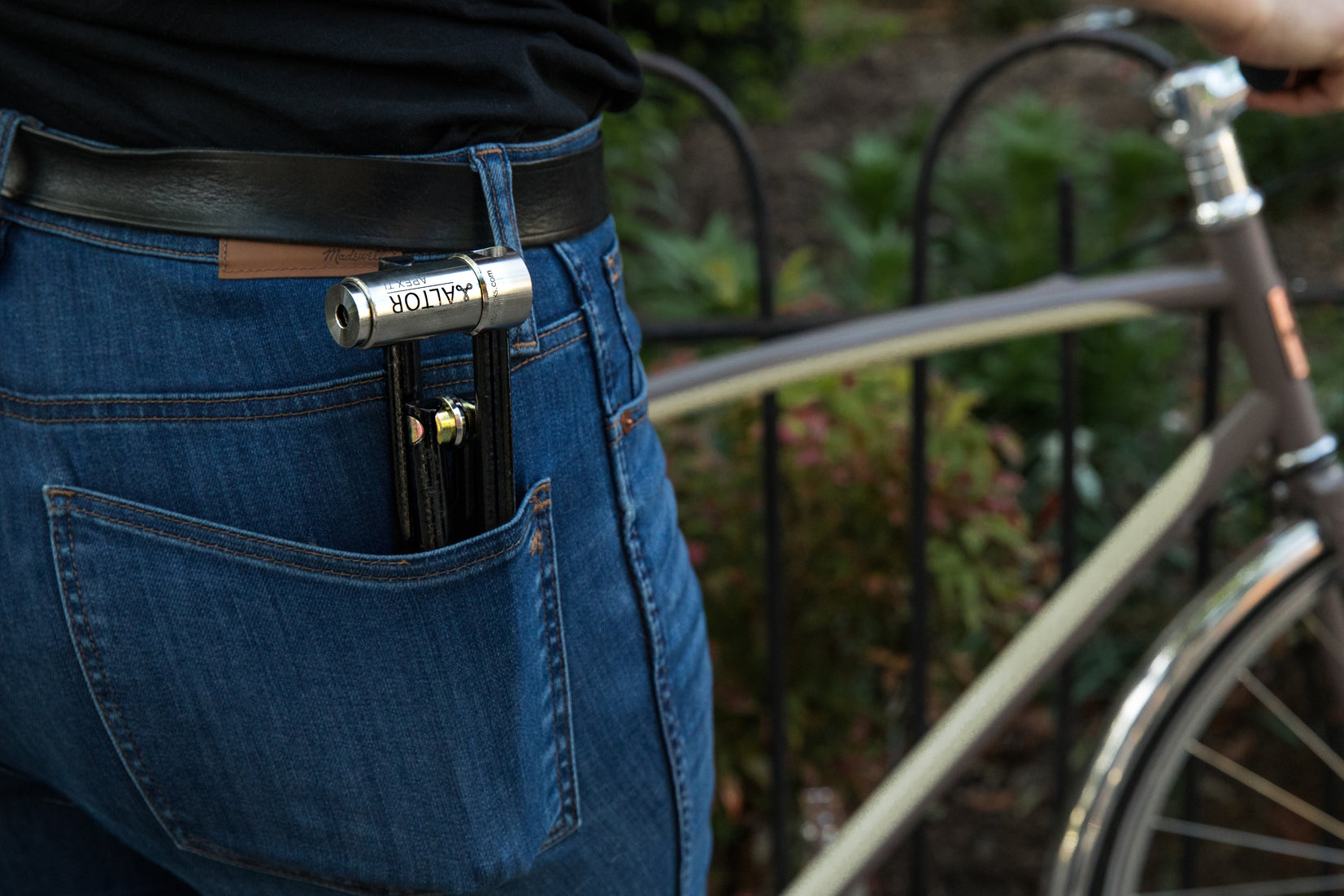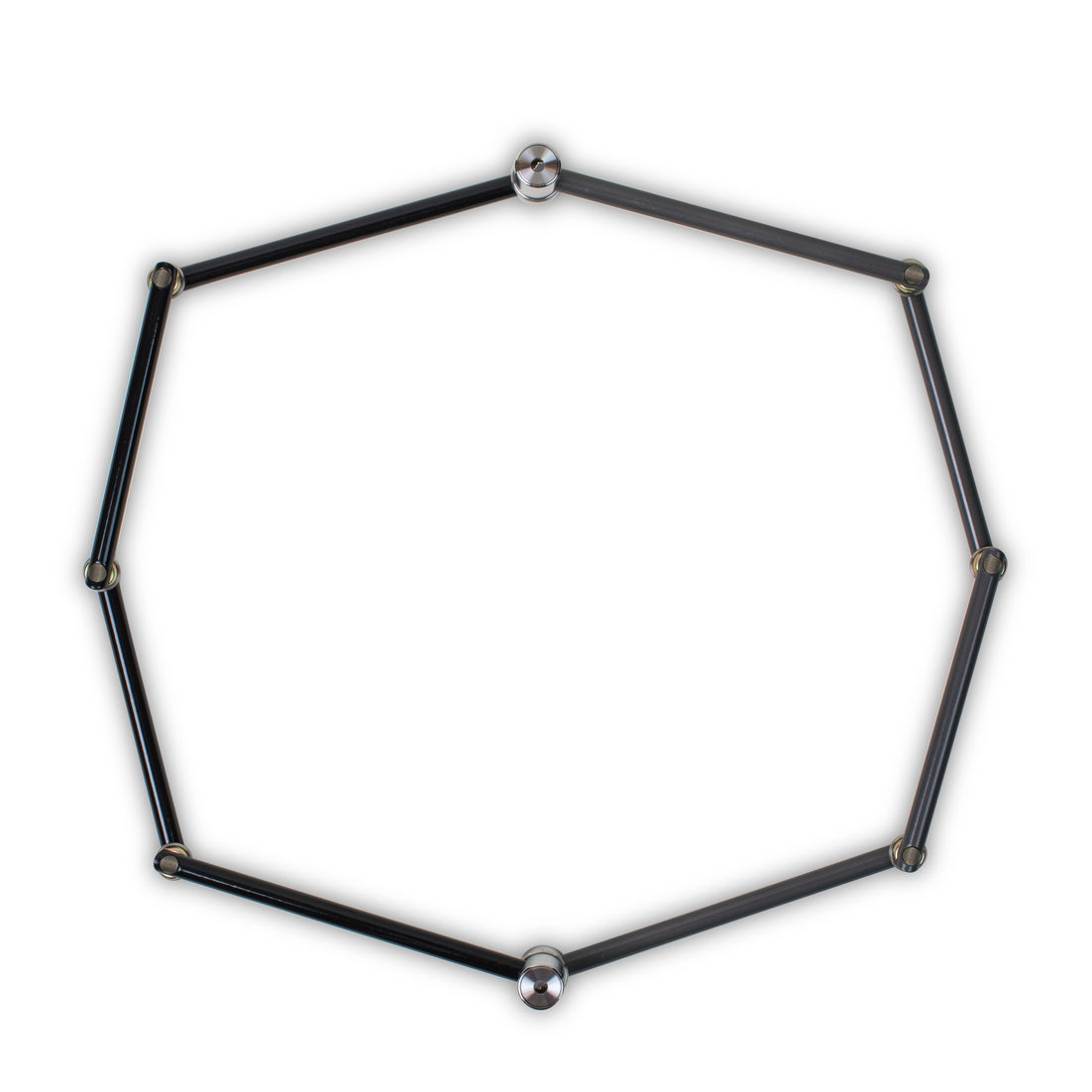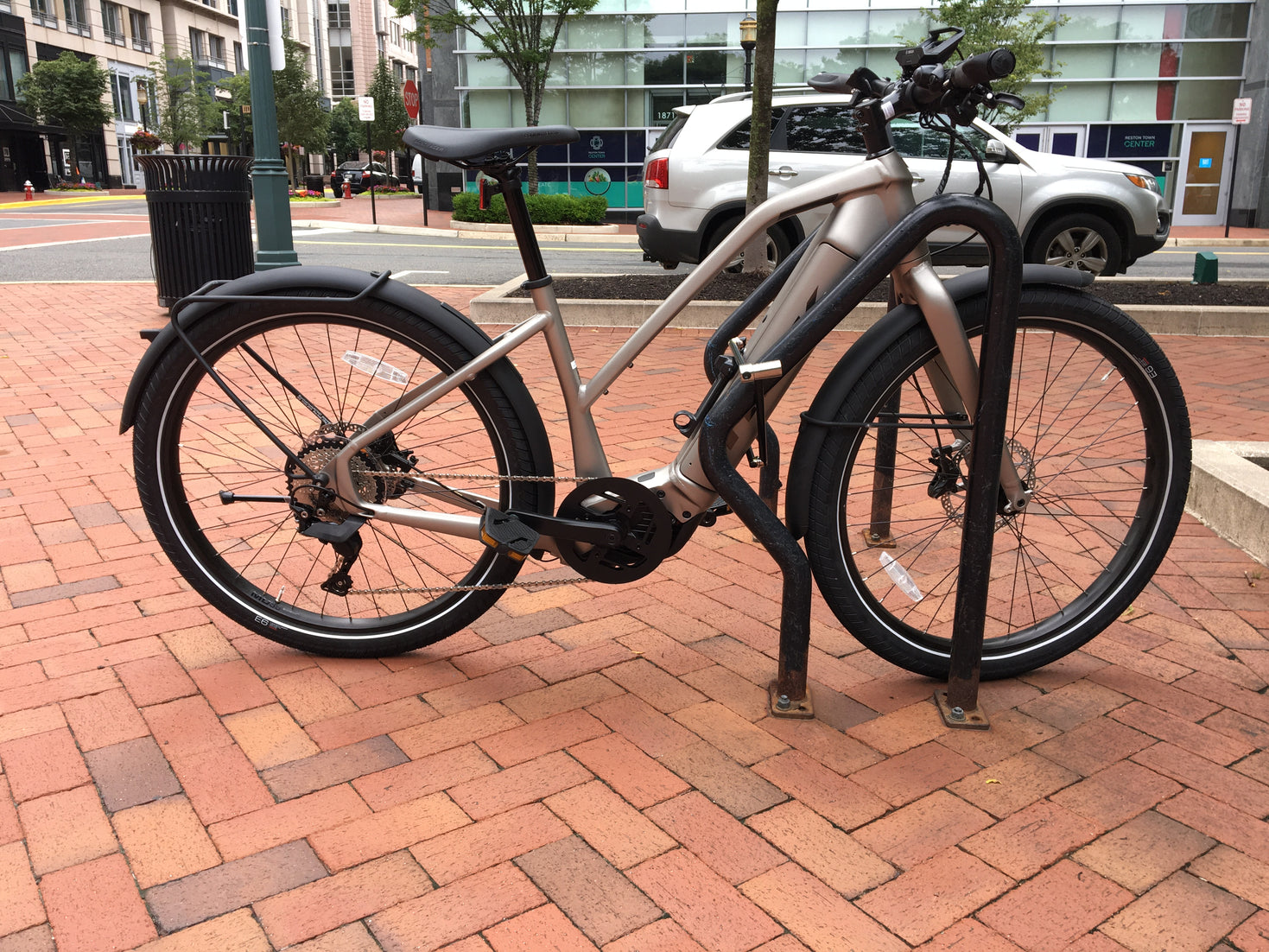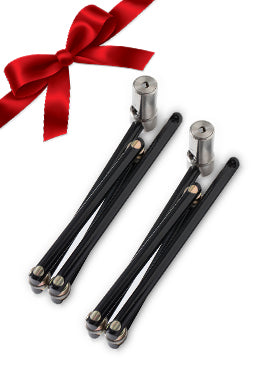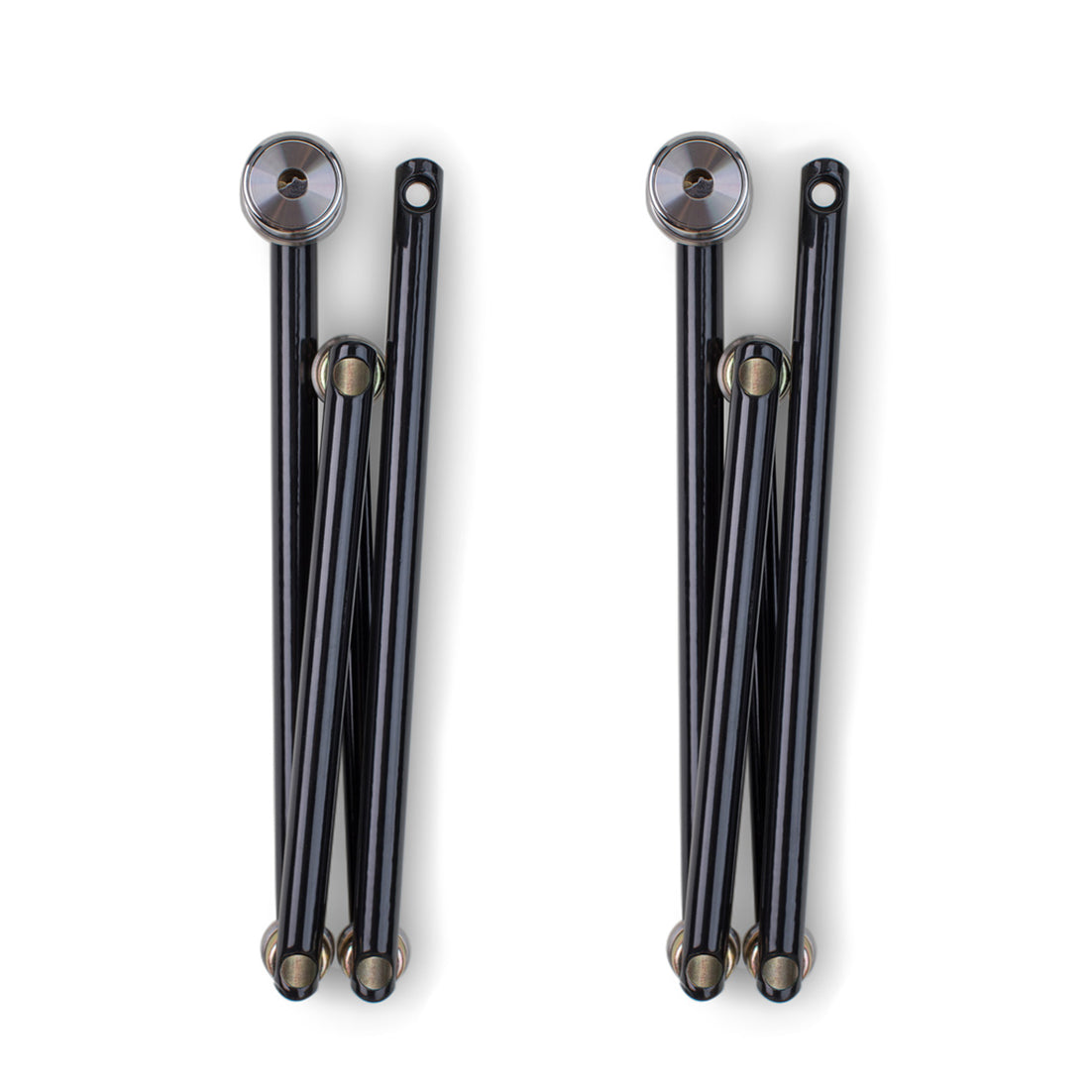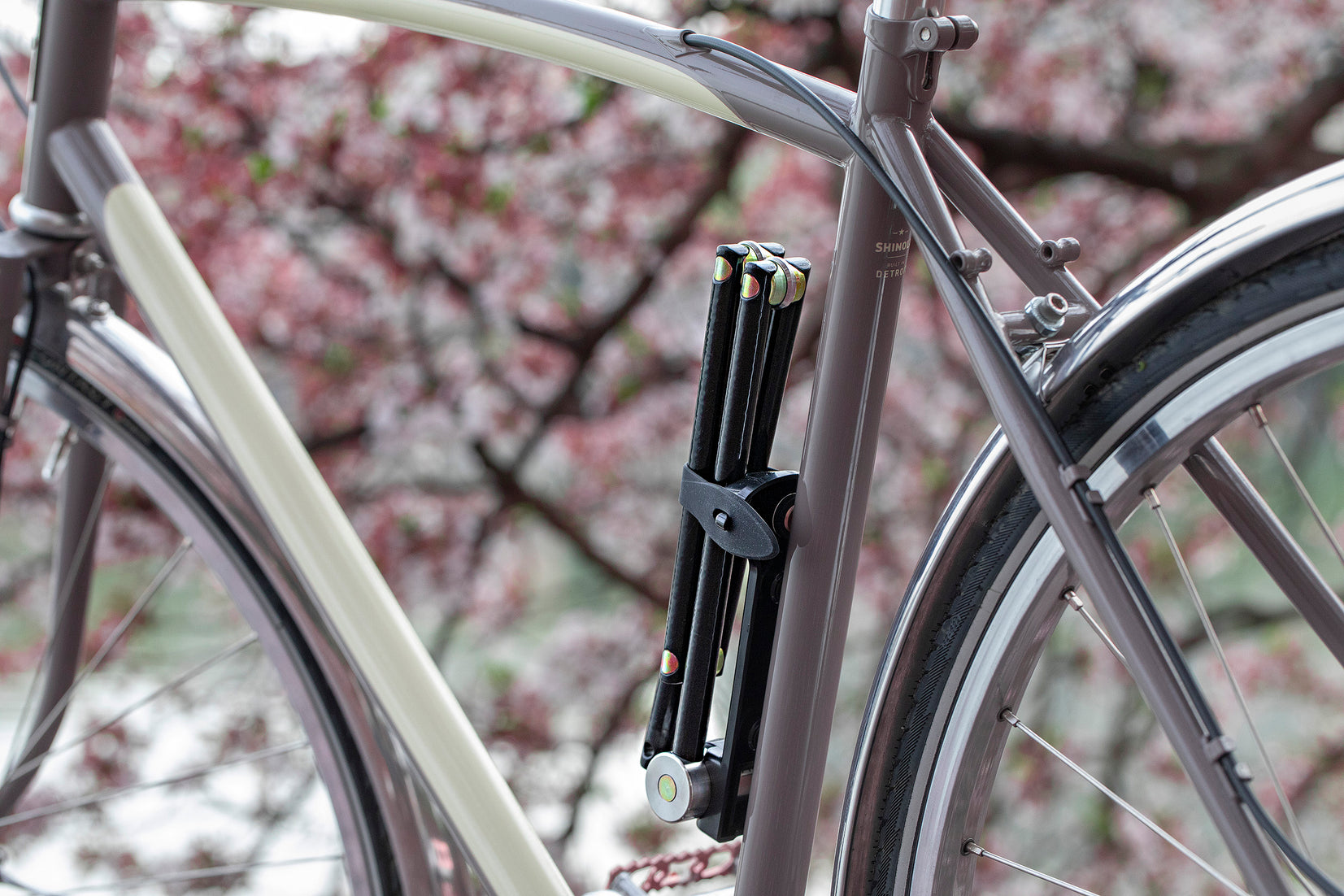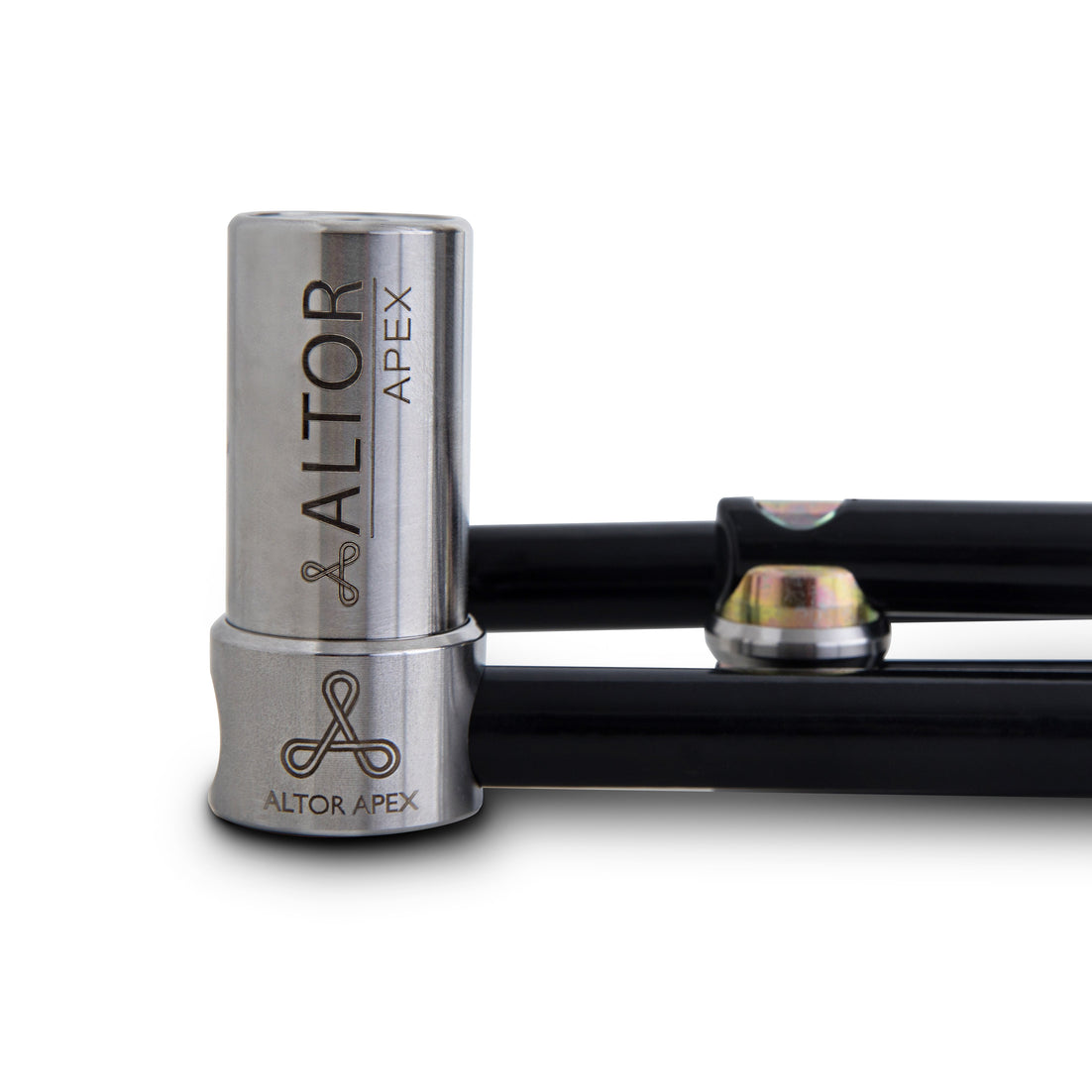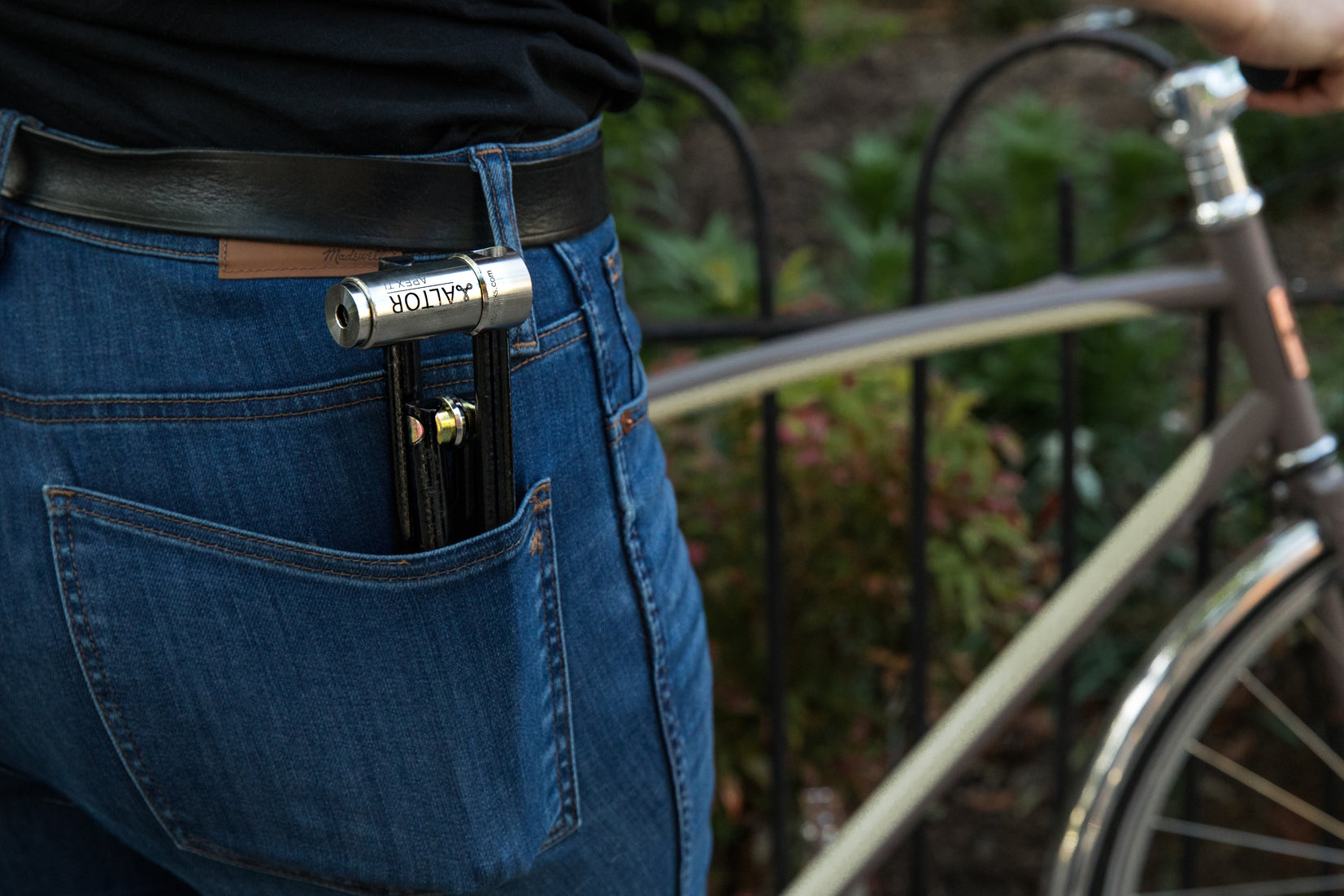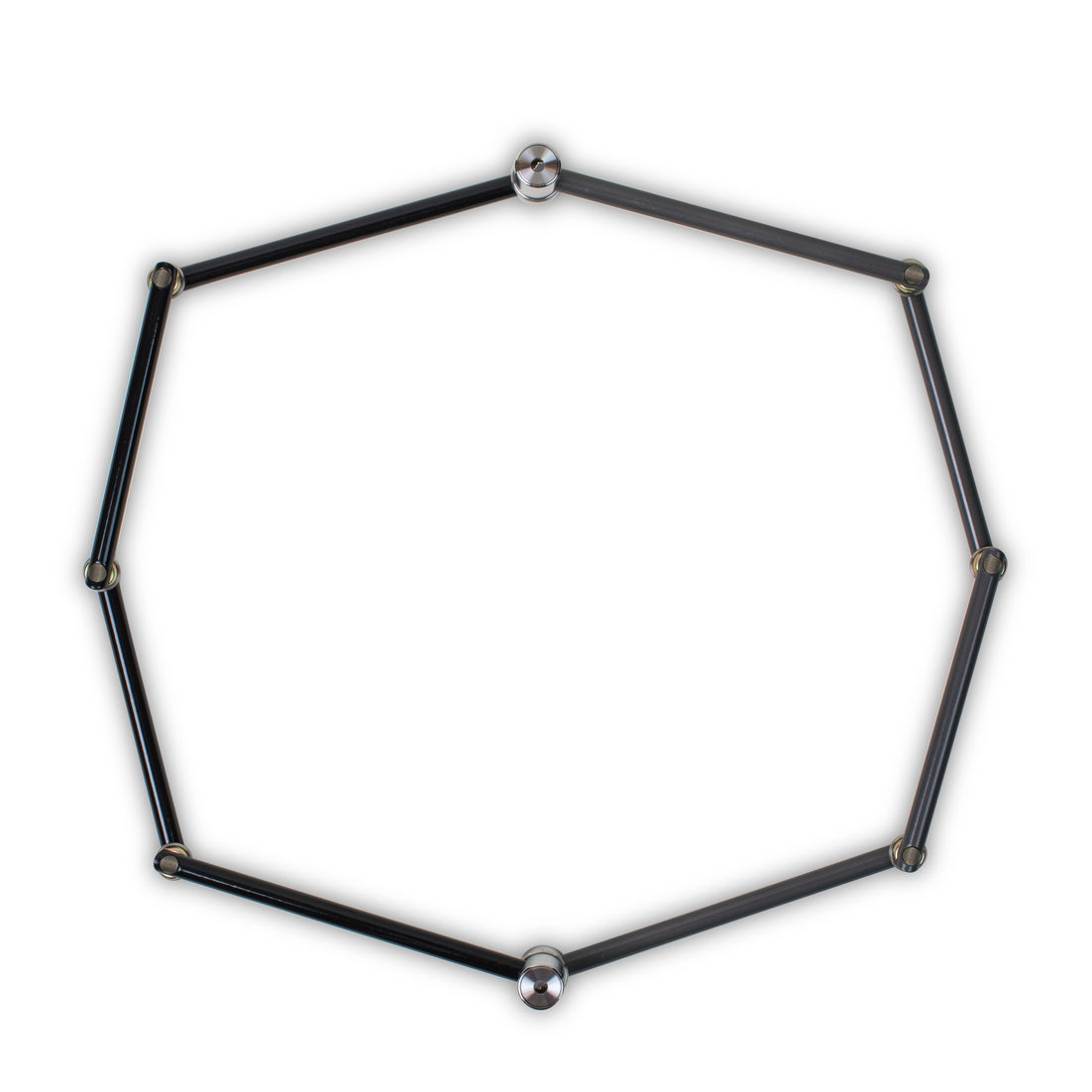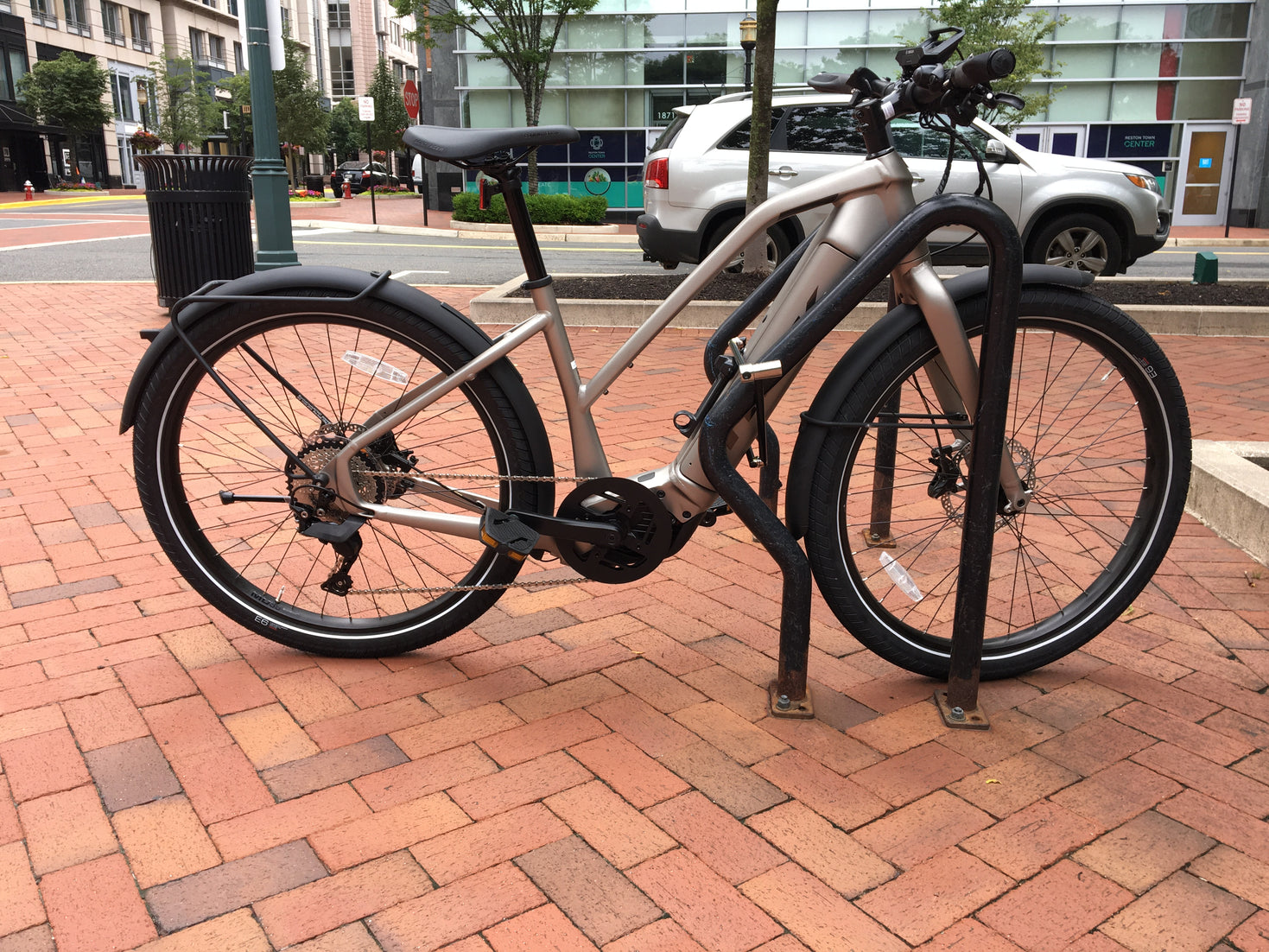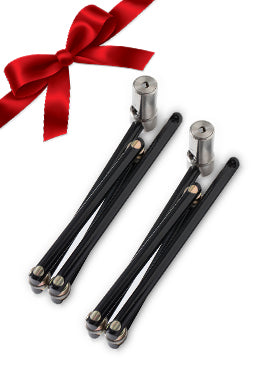 Double APEX
The Double APEX Package - Doubling the Length of the APEX
The APEX is the newest lock in the APEX Series and our first lock to use hardened steel links in our patented folding design. The lock offers the uncompromising security of hardened steel with the low weight of 2.4 lbs (1.1 kgs), protecting your bike while keeping your bike light and looking good.
The Double APEX package retains these outstanding features while offering added value, double the reach and identically keyed locks for convenience.
The Double APEX Features:
Hardened steel components
High security disc-detainer lock mechanism
Hardened steel rivet caps to protect against power tools
Modular design allows multiple APEX Series locks to be combined for extra security and extra reach
Slim folding design
Laser engraved details
Clear coat scratch protection coating
2200 gram total weight (1100 grams each)
61 inches in length fully extended, end to end
This Package Includes:
Two APEX's
Two newly designed APEX bicycle frame mounts
Eight matching laser engraved high security disc-detainer keys
Ships by the end of the next business day after your order is placed.
All of our products are covered by our extensive warranty and 30 day trial
Beautiful Lock
After seeing the lock I had to buy it because of the looks. Overall it works great & the it's noticeably lighter than any other lock I've had. Easy to lock around any bike rack or sign post, not big enough for a lightpole but not many locks are.
最高です‼︎
海外からの発送でしたので少し不安でしたが
対応が凄く早くて1週間かからずに届きました。
梱包も良かったです。
もちろん鍵も最高です‼︎
鍵なのに美しく作りも凄く良いです‼︎
大満足です。
thank you very much
Works Great
I use this to replace my old lock and so far it has worked really well. It is easy to lock and unlock, it is sturdy, and fits on my bike well with the accompanying attachment feature.
Hardened Steel Reinforcements
Our patented joint design features hardened steel washers and rivet caps to help defend against power tools.
Easy to Carry
Each lock comes with a frame mount for easy carrying. Our APEX Series features a brand new mount design.


See Ways to Carry
Push Button Locking
Our best-in-class disc detainer mechanism prevents against lock picks and closes with a simple push. You'll only need your key to unlock this lock. Laser engraved details finish it off.


More Design Details
Section
Drop element here!